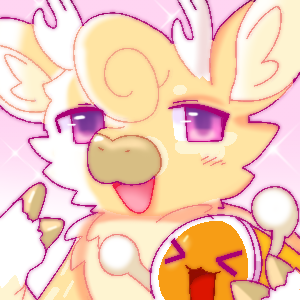 That's Polaroid!!
Polaroid, or Polly, started put as a random villager I made myself on the browser game Furvilla on July 8th 2016. I eventually remember recoloring the base on my own time, but never submitted it as a paintie. In around 2018, I picked them up and decided to use them as a fursona. My old fursona, Sasha, a pink orca girl, just didn't feel fully "me" anymore. I was going through a gender crisis at the time. Despite identifying as nonbinary for years, I still felt disconnect with how I presented myself.
Polaroid felt like the perfect thing to at least use while I make something better. At least that was the idea at first. I'm pretty sure they were just a placeholder until I designed something that felt truly me. But in the process, found myself in them.
On August 11th 2023, I received my fursuit I ordered from the lovely Spice's Cauldron. After years of thinking, "One day, i'll have one of Polly too", it happened, and I couldn't be happier with it. They come with magnetic eyelids, magnetic antlers as well as magnetic fangs, to mimic a water deer!
Fursuits are absolutely not necessary to be part of the fandom, but for me, it was something I wanted for myself. To connect with this unlikely fursona I picked for myself after falling out with my old one.
You can check out pictures of Polaroid on FurTrack! If you want to see Polaroid's origin, you can view their FurVilla profile. And of course, you can view their reference sheet as well as commissionned art on ToyHouse profile!